iOS Pulse Oxymetry App & Hardware
The customer required a fast proof of concept solution for a pulse oxymetry (SpO2) application.
Bluetooth based hardware for capturing and transmitting SpO2 data
iOS application for display and recording SpO2 & Heart Rate
Battery-powered, rechargeable
Updates to Firebase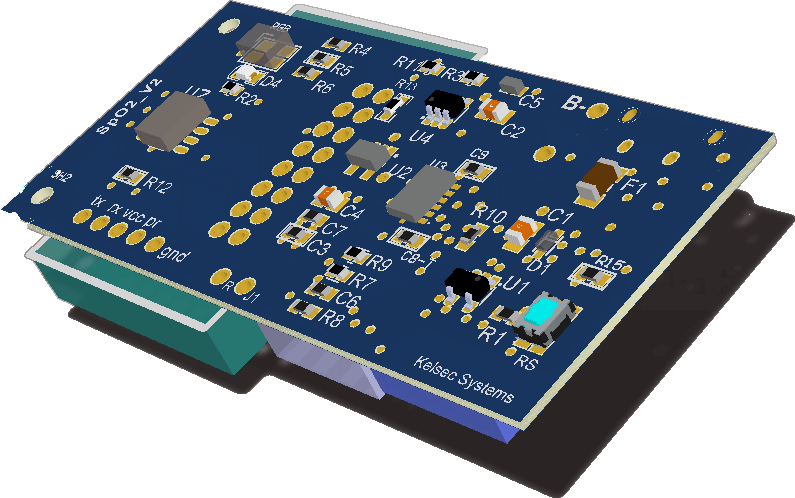 Kelsec designed the solution using the BL600 from Laird. The module contains the Nordic nRF51822 chipset and is certified for FCC, CE, SIG.
Pulse Oxymetry was designed quickly using a Nonin module.
Kelsec created an iOS application for BLE communication with the board. The iOS application was written in Swift. The whole solution was ready in a matter of weeks.
Oxygen Level (SpO2) and Heart rate using finger pulse oxymetry
Battery-powered, recharging using a micro USB connector
Led for status
iOS App running on iPhone, iPad. Display SpO2 level, Heart rate, and condition of the board.