Iridium Satellite Transceiver
This project involved the development of PCB, Electronic and firmware for allowing wireless communication with the 9602 Iridium Satellite Transceiver.
Electronic design and the necessary C firmware.
Iridium 9602 Short Burst Data (SBD) communication
Power supply design for peak current request
Microchip Atmel Atmega microcontroller
Bluetooth Wireless (BLE) for short range communication with nearby instruments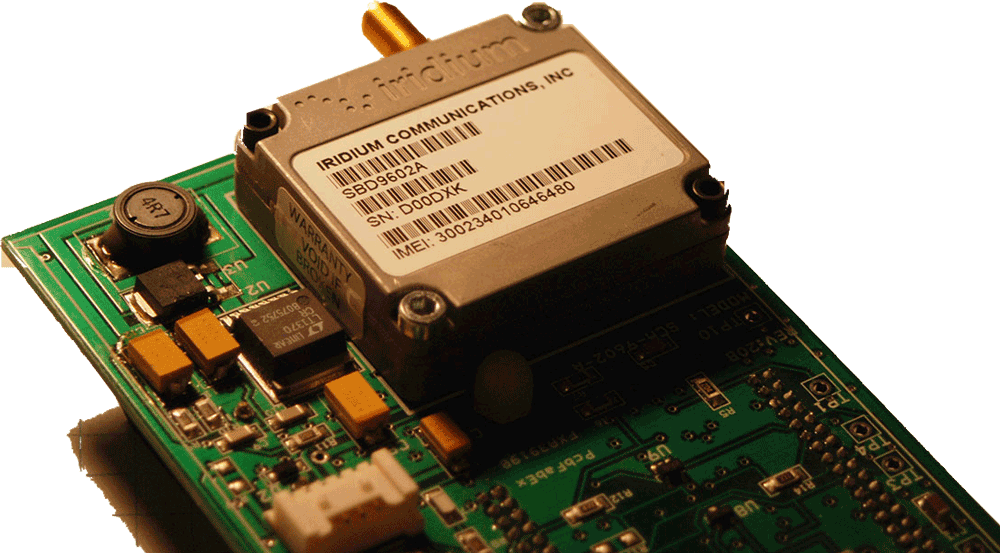 The company was awarded a US Patent for this project. Patent US8634765B2, Portable satellite data communication device, and related method.