Iridium Satellite Transceiver
This project involved the development of PCB, Electronic and firmware for allowing wireless communication with the 9602 Iridium Transceiver.
Kelsec created the PCB and the necessary C firmware.
Iridium 9602 Short Burst Data (SBD) communication
Power supply design for peak current request
Microchip Atmel Atmega microcontroller
Bluetooth Wireless (BLE)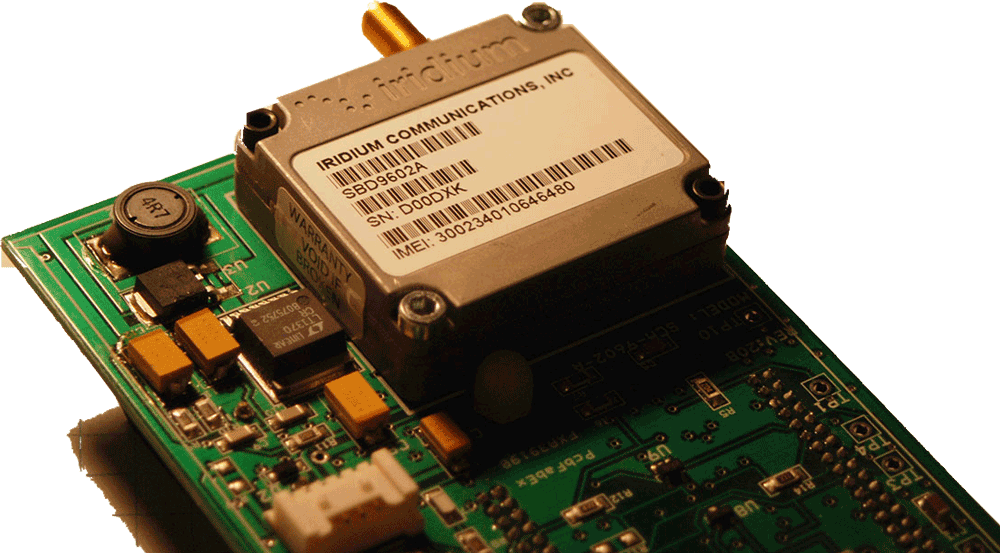 The company was awarded a US Patent for this project. Patent US8634765B2, Portable satellite data communication device, and related method.